Patient Rights and Responsibilities
---

Patient's Rights and Responsiblities.pdf
Hospice Services
---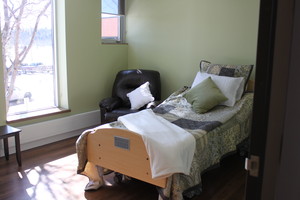 Residential Services Madawaska Valley Hospice Palliative Care (MVHPC) is a non-profit community organization offering residential hospice in a home like setting. MVHPC staff, professional nursing/PSW, trained volunteers,...
Caregiver Support
---
You might be new to caregiving, or you might be well along your journey. Regardless of the unique circumstances of your situation, we do know that all caregiving can be incredibly rewarding, and it can be incredibly isolating and stressful too. Our caregiver support program offers:
Assistance navigating through all the healthcare services and options
In home volunteer respite so you can feel confident to leave your loved one in safe hands
Education to help make caregiving easier physically, emotionally and mentally
Grief & Bereavement
---
Grief and Bereavement support is an integral part of the Hospice Palliative Care Program. Madawaska Valley Hospice Palliative Care (MVHPC) provides grief & bereavement support following the death of a loved one for a minimum of one year.
Volunteer Visiting Program
---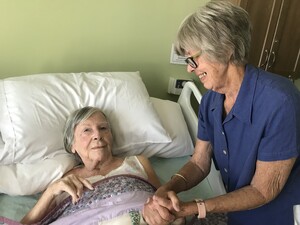 Specially trained volunteers offer physical, social, and emotional support to the person who has been diagnosed with a life limiting condition as well as giving support to the caregiver and family.
Resources
---
Webpage links to help you learn more about palliative care and hospice services.
Medical Equipment Cupboard
---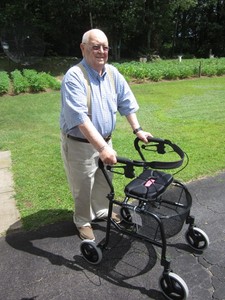 Madawaska Valley Hospice Palliative Care operates a used medical assistance equipment service. Many area people have donated a variety of items that they no longer need to MVHPC. There is no charge for this service.
Pet Therapy Visitation
---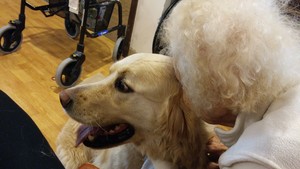 Pet Visitation from volunteers as therapy
Patient and Family Advisory Council (PFaC)
---
MVHPC & Partners Patient and Family Advisory Council
https://www.mvhospice.ca/userfiles/file/PFAC%20Annual%20Report%202022%281%29.pdf
As experts in Patient and Family experiences, patients and their families are in the best position to provide recommendations on improving the planning, delivery and evaluation of care services within the framework of Patient and Family Centred Care.
Patient & Family Advisory Council Values:
Patient & Family Centred, Respect, Integrity, Pursuit of Excellence, Learning, Innovation
The term "patient" is used to describe any person who is or has been served by the hospital and its partners and "family" to describe any individual who provides or has provided care to a patient or former patient.
Mandate
The Patient and Family Advisory Council (PFAC), comprised of members of the public and staff of MVHPC and its partners, is dedicated to:
improving quality, safety and the healthcare experience of patients and their caregivers.
making sure programs and policies reflect patient needs; and
improving how patients and their caregiver's access, understand and use information and services to make healthcare decisions;
serving as the community advisor/engagement group for BBAHS, MVHPC and SFMH to ensure that the local system is responsive and engaged with patients, clients and families in ongoing service improvement and co-design efforts.
The Public Members provide the perspective of the patients and family members who use the healthcare services, with the goal of helping to provide exemplary patient and family experiences.
Other Services
---
Educational Support Is Available To:
Individual and Family
Health Professionals
Volunteer Training
Community
Advance care Planning Service Availability